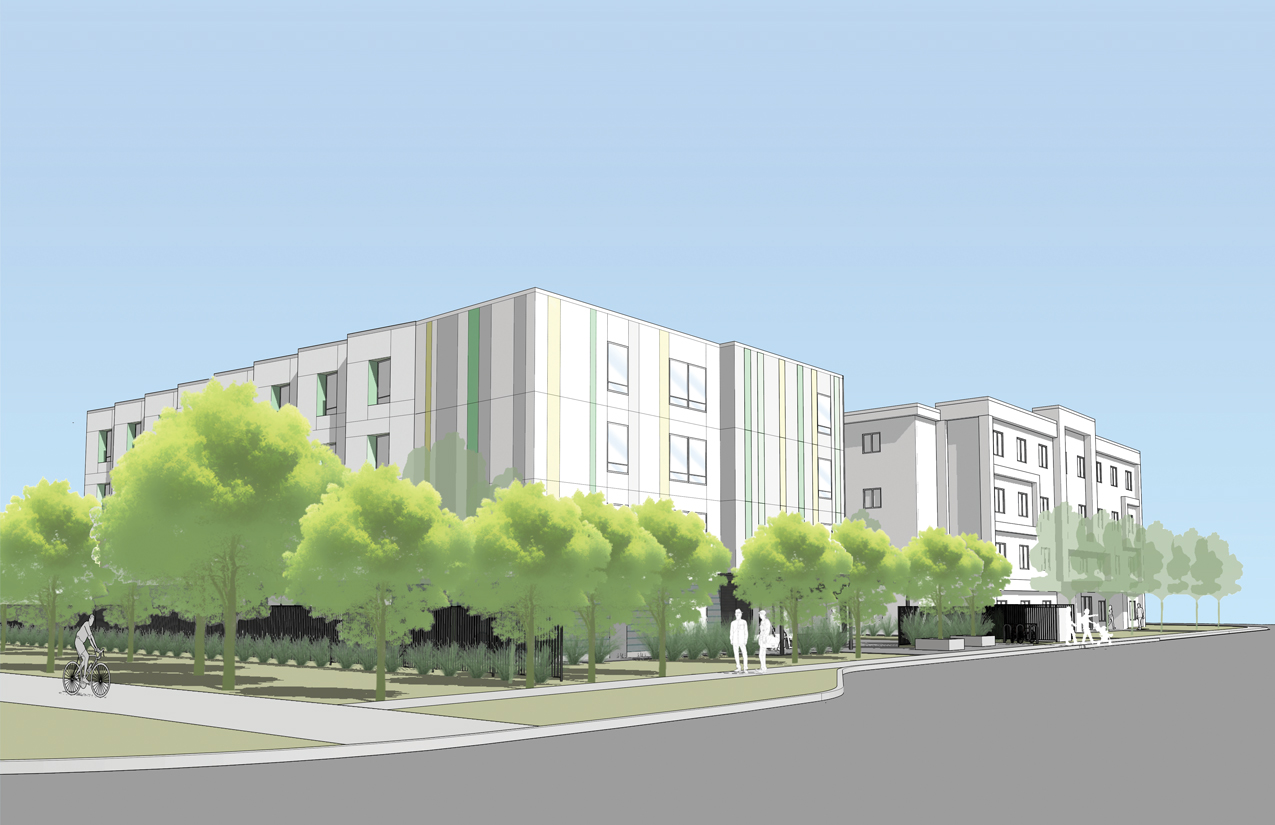 Vernon Supportive Housing
RHA is working with the Turning Points Society of Vernon and BC Housing to develop another 54 units of housing and amenity spaces for those who are homeless or at risk of homelessness. Currently under construction, this project received approval to proceed into working drawings and ultimately construction as a design build exercise. This building uses wood frame modular construction. BC Housing and RHA prioritize sustainability in design, therefore this building will achieve STEP level 3.
RHA, in coordination with the manufacturer, has collaborated to deliver a design that meets the needs of future residents first and foremost, the interests of the city's development staff for a building fronting a major thoroughfare, and, by coordinating early and often with the construction team, a project that was costed and scheduled with enough certainty to propel the proposed facility through funding authorization.
Vernon, BC — 2021