The Price House
Designed for a growing family in Kelowna, this project consists of a major renovation and addition to the 4,000 sq. ft. main house, as well as the construction of a 2,500 sq. ft. out-building, which offers workout, trophy, workshop spaces, and sheltered parking for the family Airstream. The buildings are positioned on the site to bracket the yard and it's tall trees, creating a courtyard-like feel.
Client: Carey and
Angela Price
Contractor:
Vertical Grain Projects
Interior Design:
Kyla Creative
Landscape:
Alex Suvajac
Kelowna, BC — 2022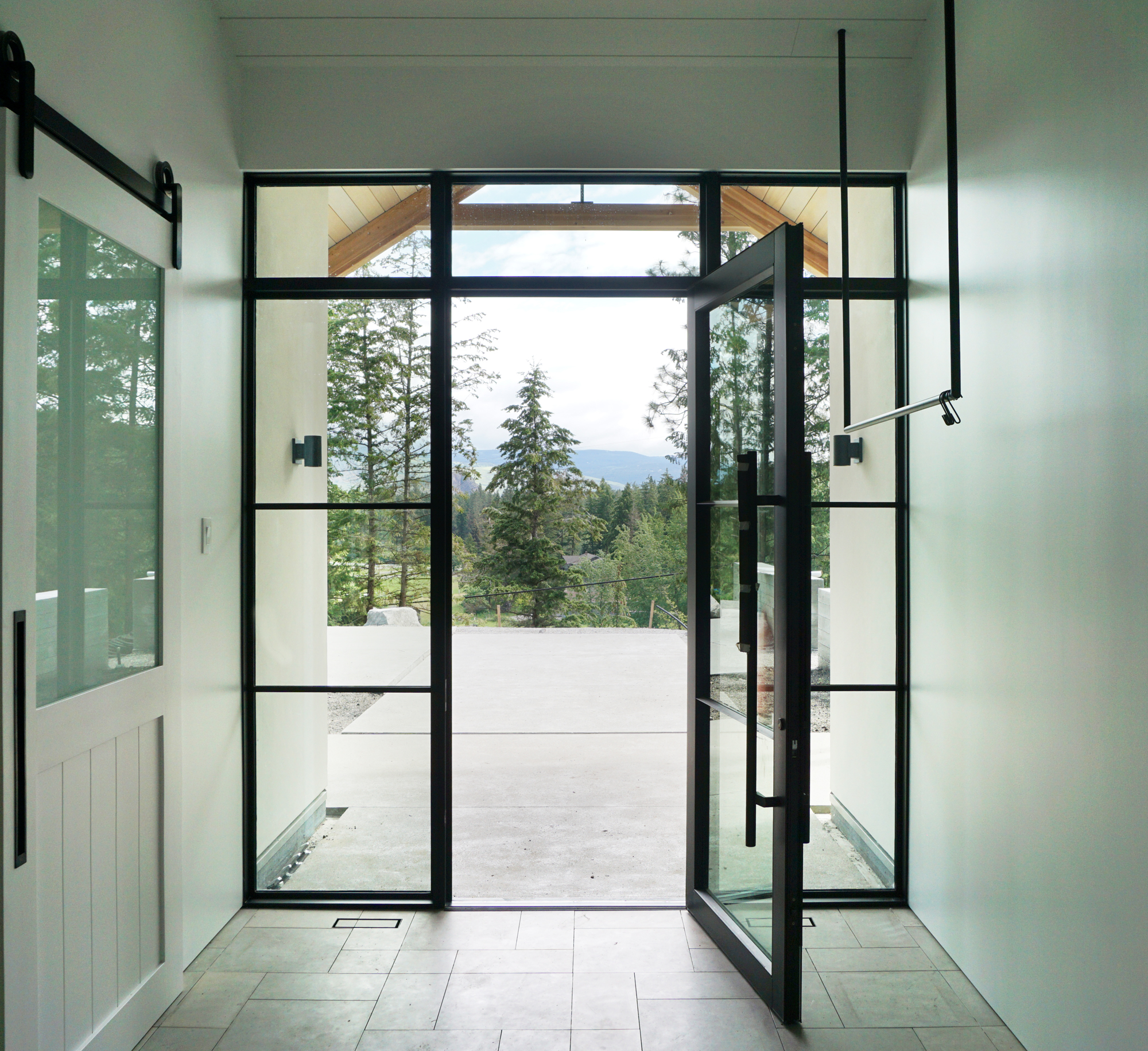 Glass tiles capture light and shadow from the window, creating a soft luminosity on the bathroom walls.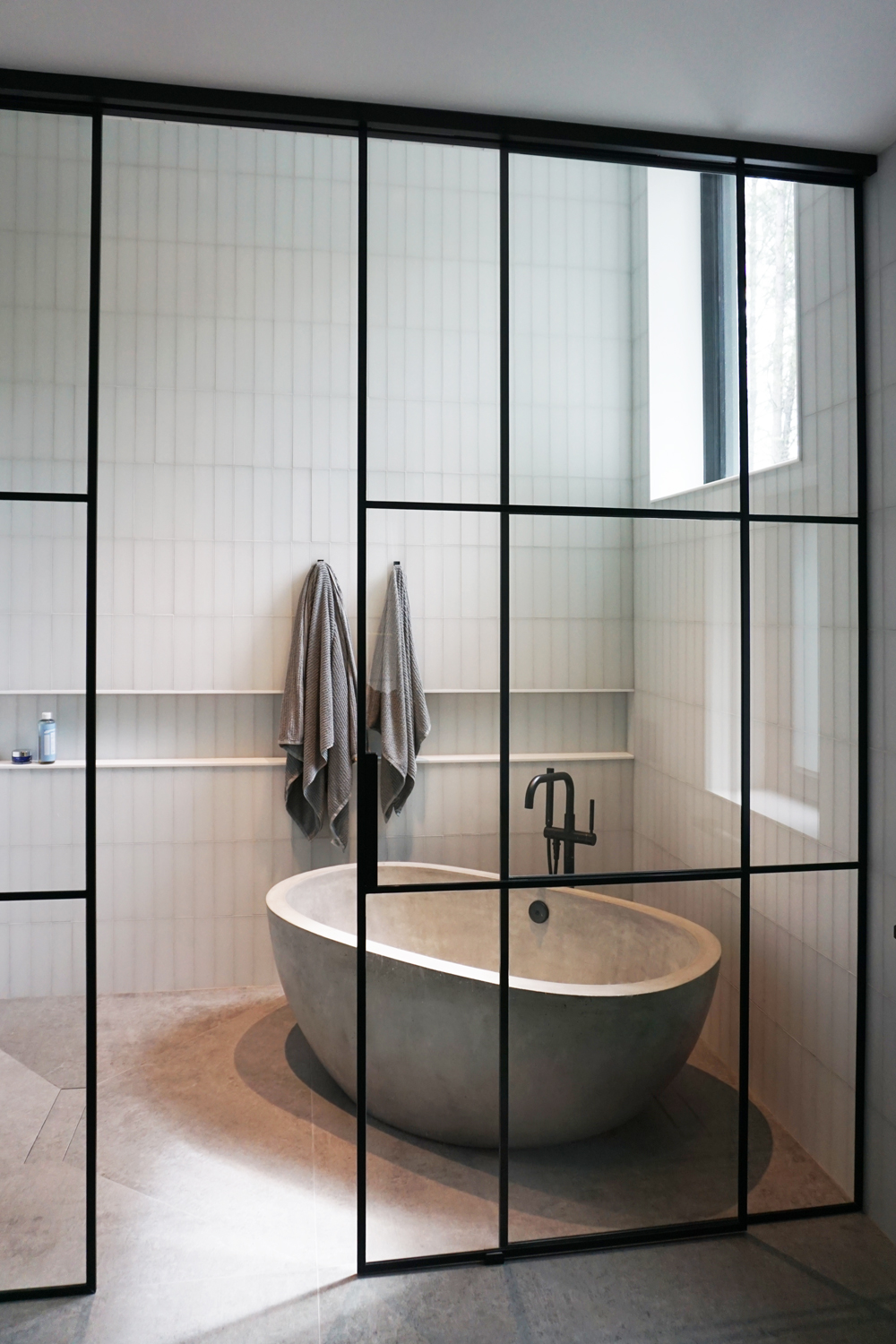 The out-building under construction