Surrey Supportive Housing
This 61-unit supportive housing project in Surrey, BC, is part concrete construction and part permanent wood frame modular construction. The initial concept called for a 40-unit, four-storey structure in keeping with the applicable BC Housing program. An analysis by RHA for this compact site led us to advocate for a hybrid construction method of a first floor concrete structure supporting five storeys of modular wood frame construction. The concrete structure at the base has also proven key to maintaining generous common spaces for residents, both indoor and out, and an accelerated and simplified construction process. The total time for the delivery of this project from accepting the brief to occupation was 1.5 years.
Surrey, BC — 2021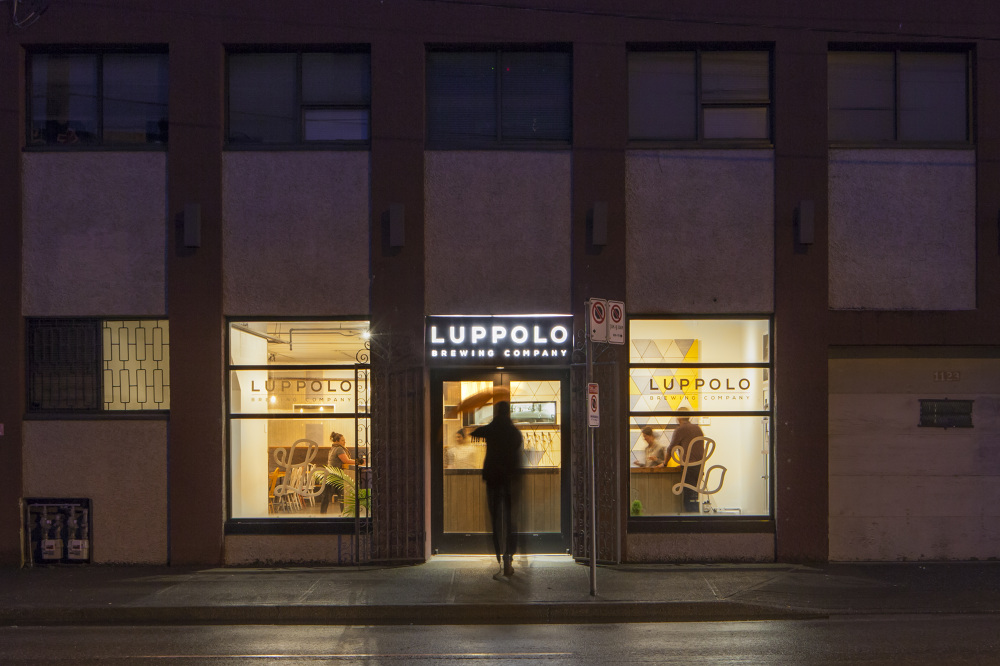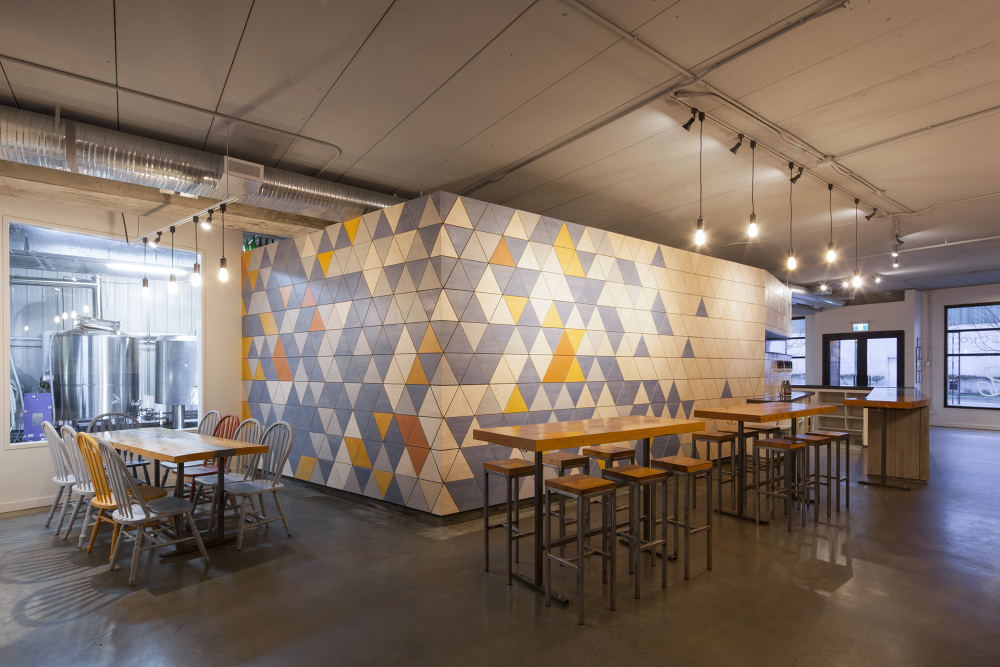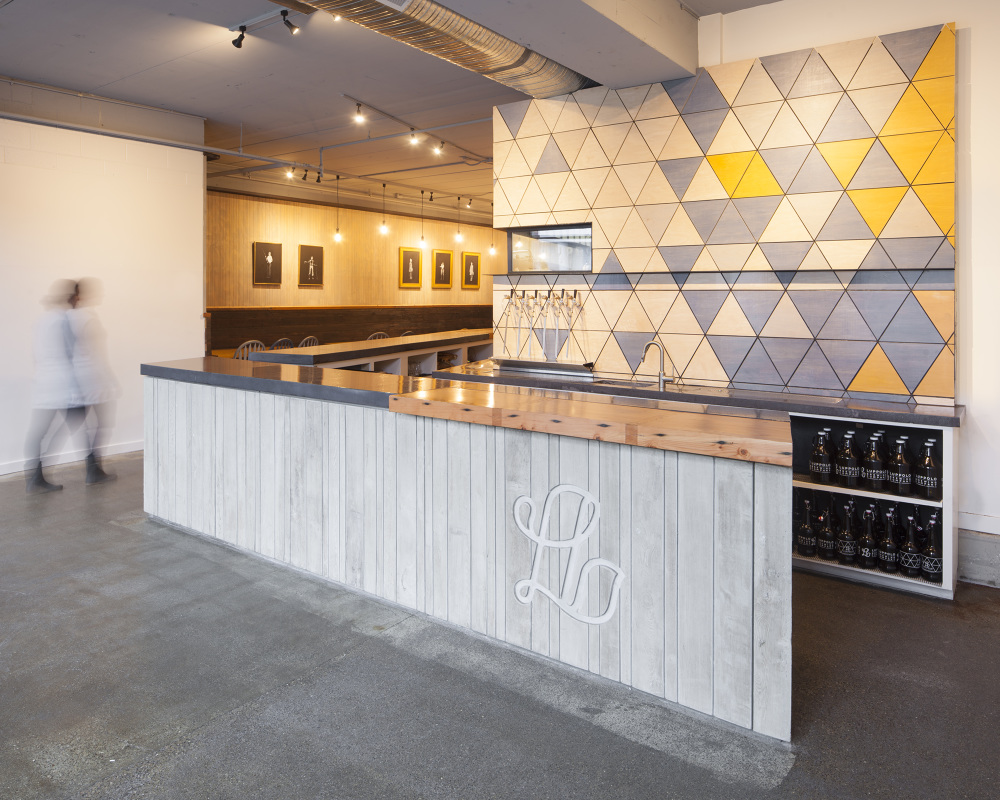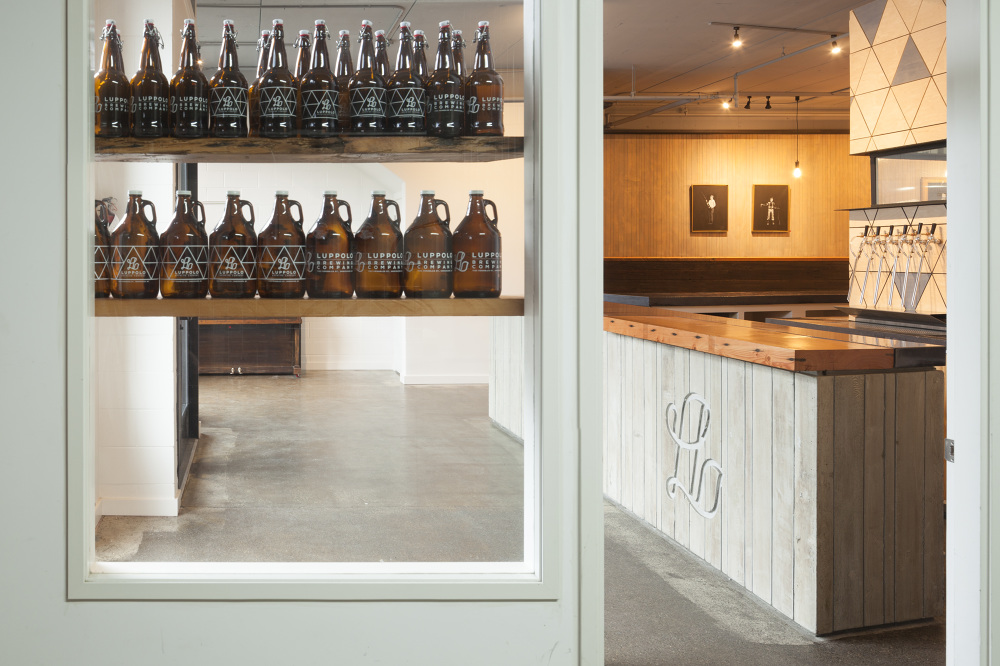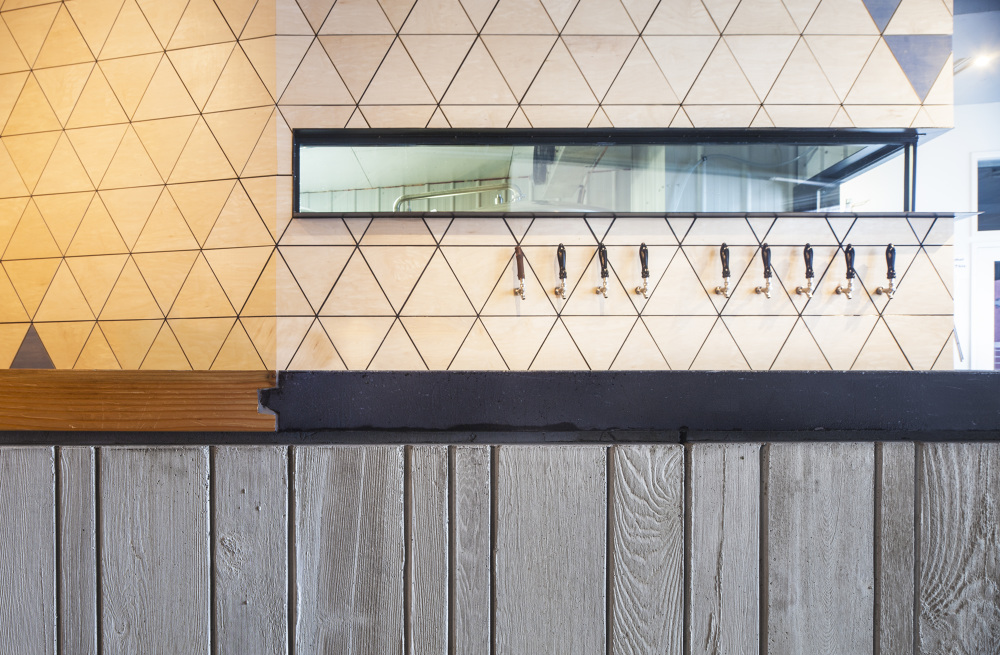 Luppolo Brewery
Located on Venables Street in Vancouver's east-side brewery district, this eclectic and modern taproom embraces its Italian roots. The space was inspired by looking at examples of the owners favourite place in Milan—an old-school microbrewery. The cozy stay-a-while vibe balances out the more modern elements, like the concrete-based bar at the front of the brewery, and the focal point of the space, a striking triangular wall mosaic masking the brewery cooler. Each wooden triangle tile was hand-cut and hand-painted in pastel hues by the owners; the offcuts became trays for beer flights.
Vancouver, BC —
2016
Filmgroup Production Spaces
Client:
Nathan Miles, Filmgroup Executive Producer
Contractor:
Vertical Grain Projects
Architecture Team:
Ron Hart and Jay Barker
Filmgroup Centre for Canadian Production Services. Interior conversion of light industrial space.
Vancouver, BC — 2019
Olafson Estate
Client:
Blake and Gladys Olafson
Contractor:
Vertical Grain Projects
Arch + Interior Team:
Ron Hart, Jamie Dobson, Graham Case, Julia Booth, Carla Gruber
This project is a major renovation and addition to the 4,500 sq ft Main House. It is an exercise in blending the old and new, as this house is full of family heritage. It was originally designed by Architect Bud Wood and built by Blake's Grandfather.
Surrey, BC — 2022 Completion
The Valley
The Valley is a digitally fabricated sculpture that consists of 200 individually cut cross sections of Okanagan Valley topography, set within seven large artist frames installed above Ellis Street and the Library Parkade Plaza. The work is a sculptural abstraction of the Okanagan Valley's varied topography covering over 200 kilometres from Osoyoos to Enderby. Each cross section exhibits a unique topographical identity. When read together, The Valley represents a geologically changing space with diverse ecologies, rich connections among its inhabitants, and endless opportunities.
With Michael Fugeta
Kelowna, BC — 2019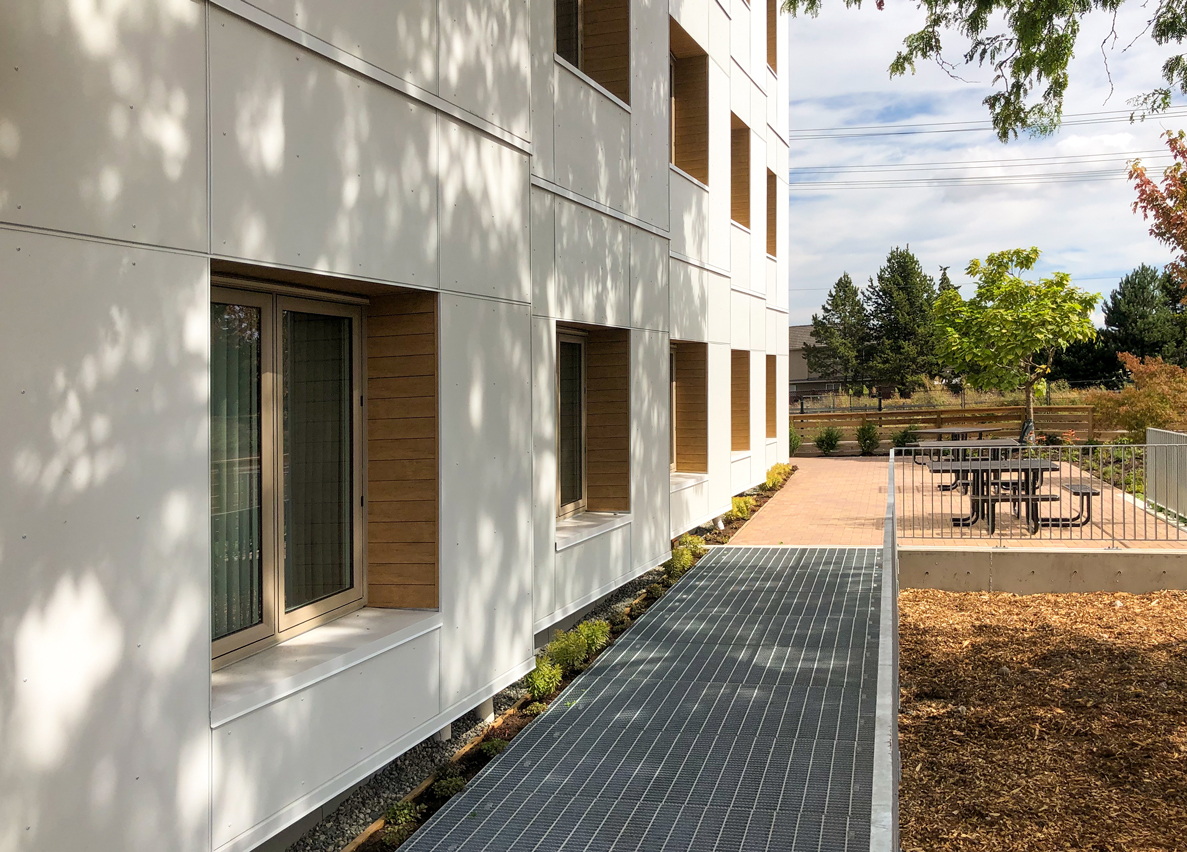 Mazarine Lodge
Located at 838 Ewen Ave., Mazarine Lodge is a three-storey wood-frame permanent modular apartment building with 44 self-contained units. Each has a private washroom and mini kitchen. Shared amenities include a laundry room, commercial kitchen, and a dining lounge area where residents can enjoy meals together. The building also has a medical room to provide on-site care for residents. Integration of the building and landscape with the surrounding park scape and community amenities was key to the success of the project.
New Westminster, BC — 2020
Vernon Supportive Housing
RHA is working with the Turning Points Society of Vernon and BC Housing to develop 54 units of housing and amenity spaces for those who are homeless or at risk of homelessness. BC Housing and RHA prioritize sustainability in design, therefore this building will achieve STEP level 3.
RHA, in coordination with the manufacturer, has collaborated to deliver a design that meets the needs of future residents first and foremost, the interests of the city's development staff for a building fronting a major thoroughfare, and, by coordinating early and often with the construction team, a project that was costed and scheduled with enough certainty to propel the proposed facility through funding authorization.
Vernon, BC — 2022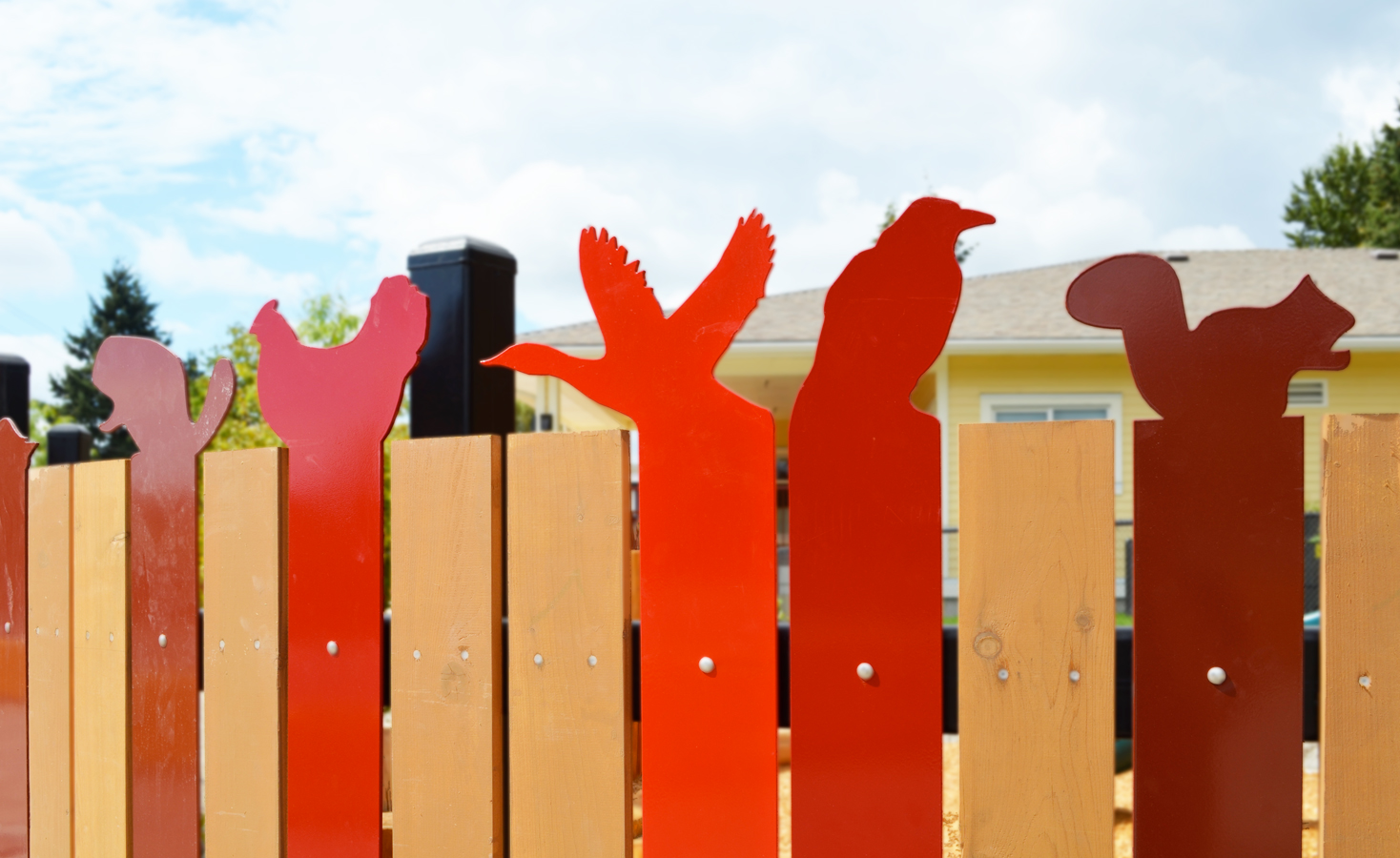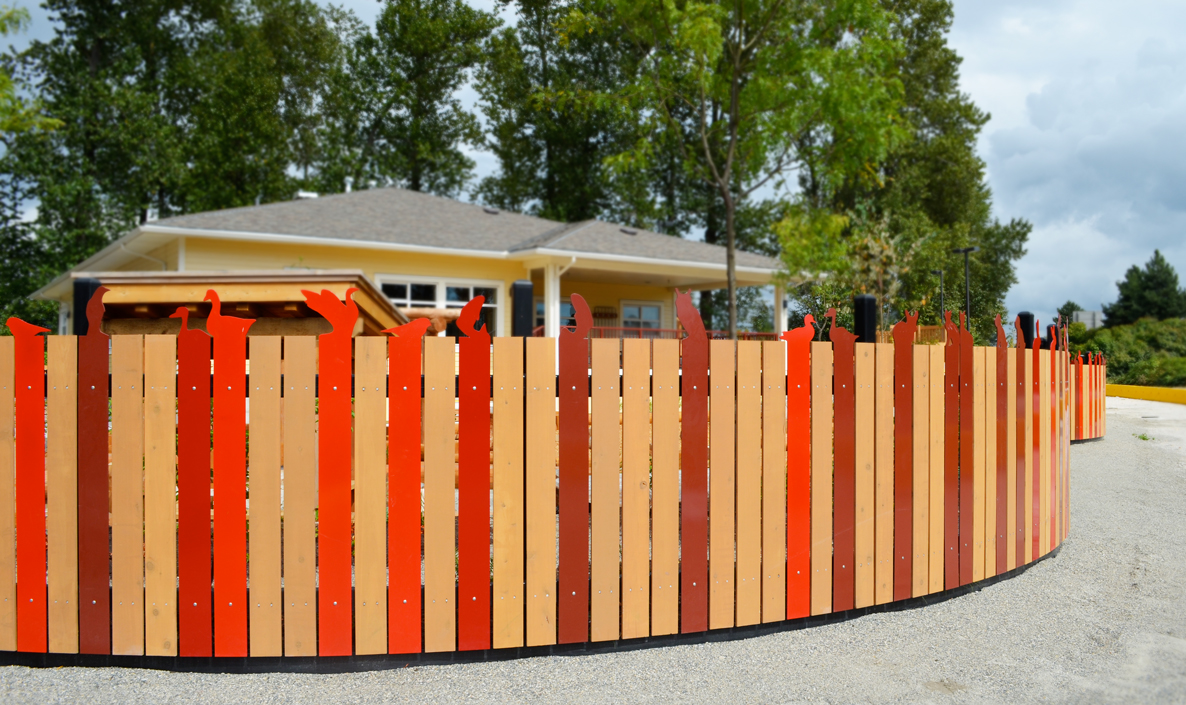 Cranberry Critters
Cranberry Critters is a series of cranberry-coloured metal pickets, topped with whimsical animal shapes that are integrated into the perimeter wood fencing. The colourful animal characters help to give the Cranberry Children's Centre a strong sense of address along Westminster Highway. Characters are deployed along different sections of the fence, inviting children to define gathering spaces within the outdoor play area. On sunny days, the figures create a variety of forms and shadows on the ground, further engaging the children's imagination.
With Michael Fugeta
Richmond, BC — 2014